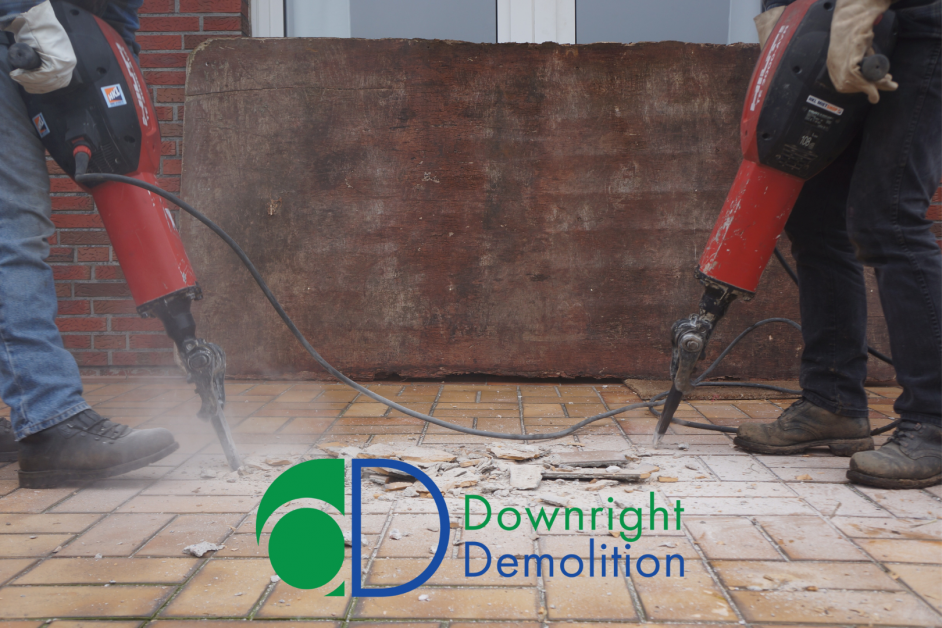 With 2022 officially halfway over (plus a few weeks), we wanted to take some time to reflect on what this crazy year has brought us so far. Despite the many uncertainties and unexpected challenges that we faced, we also have lots to celebrate as well. 
Our team has over 50 years of combined experience in the demolition industry. One of the many things that we've learned throughout those years is that it's essential to learn from the lows and to also celebrate the highs. 
A lot of learning has gone on in the first six months of 2022. But, we've also had some significant wins as well. Today, in this blog, we want to celebrate the highs with you! Without the support from you, our community and our customers, we truly couldn't be where we are today, as cheesy as that is. 
Let's dive right in and do some celebrating together! 
Big Wins From the First Half of 2022 
1. A new estimator joined our team: Duncan Cooper 
One of the biggest highlights from the first half of 2022 was Duncan Cooper joining our team as a new estimator! Duncan joined as a Junior Estimator in April of 2022 and has focused mainly on residential demolition projects throughout Edmonton and the surrounding areas. 
With years of experience in the demolition industry, Duncan was able to hit the ground running here at Downright Demolition. He quickly brought value to the team and helped Downright as a whole to acquire and fill the needs of more residential demolition customers. 
Duncan is highly dedicated to going above and beyond for each of his customers, working together with our team, and hitting his targets to effectively move Downright Demolition forward. 
We're very grateful to have Duncan on our team. Make sure to say hi and tell him thanks for all he does if you get the chance to work with him! 
2. Expanded our field team 
Throughout the first half of this year, due to our successes and the jobs we booked for both residential and commercial demolition, we've also been able to greatly expand our field team! 
Expanding our field team and adding members to our demolition crews is not only meaningful because it indicates that we have lots of work but also means that we can provide work for others. 
As a part of the Mosaic Home Services Group of Companies, helping and supporting the community that helps and supports us is very meaningful and important to us. Being a part of a group of local companies gives us the chance to provide work for members of our community. 
Rather than simply providing jobs to our team members, we are able to provide careers for them. Our team looks to hire people who are interested in growing in the demolition industry and achieving their career goals, rather than people who are just looking for quick work.  
While expanding our team over the past six months, we know that we've been able to support people in the demolition industry in starting and/or furthering their careers. These people, in return, bolster up our demolition efforts and help us to be the best in Edmonton for our customers. 
If you are looking for a fulfilling career in the demolition industry in Edmonton, check out our current job posting and tell us why you'd be a great fit for our team!
3. Worked with and supported local contractors/companies 
Speaking of supporting and aiding our local community, we have had the absolute pleasure of working with many local contractors and companies throughout the first half of 2022. 
As a company who encourages people to support local businesses, we like to lead by example. We, too, like to support local businesses and help those around us to succeed whenever we can. 
Within the demolition industry, there are many corresponding, inter-related pieces to the puzzle. No one company can do it all, so instead, we have the opportunity to work with other local businesses in the industry to provide the best solutions to our demolition customers. 
We are so thankful for the connections, relationships, and smaller communities that we've been able to create, build, and be a part of throughout the first half of this year. The Downright Demolition team also looks forward to the local connections and support that we can continue to cultivate in the future! 
4. Researched and implemented a new software for Purchase Orders
On the backend of things, we had another huge win during the first half of 2022: a new purchase order software! This new software has many benefits and will greatly improve our organization and communication with those we work with. We researched, found, and implemented this software to ensure that it effectively meets our exact needs. 
Although in a somewhat roundabout way, this new purchase order software system will definitely make your life easier as our customer, whether that be for commercial demolition or residential demolition. This new software means less back and forth, more straightforward understanding of what goes on behind the scenes, and legal protection for all parties involved. 
As Downright Demolition continues to grow and move forward, we are constantly looking for ways to improve and refine our processes and procedures. Despite the complexities of our industry, we will continue simplifying and honing what we do and how we do it to help us be the best we can be. 
---
Well, that was fun! Thanks for coming along with us today to celebrate some big wins from the first half of our year. We hope that you enjoyed reading this reflective, celebratory blog post today. 
Thank you, once again, for the support and loyalty that you as a customer base continue to show us here at Downright Demolition. We're beyond grateful for you! Please continue to choose us for your demolition needs and to recommend us to people in your circles. 
If you have a few extra minutes today, feel free to check out the celebratory halfway through 2022 blogs that our sister companies will be posting throughout the month of July! 
Click these links to read: