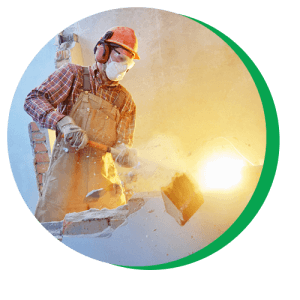 Residential Selective Demolition
If your home needs to change but you don't want to pay for a new foundation and frame, this is the service you need. We take your home down to the shell to give you a clean, fresh opportunity to make your home what you always knew it could be. As always, we repurpose every viable material and are trained to handle hazardous substances.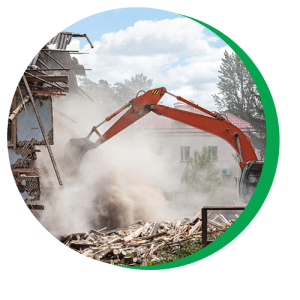 Interior Selective
Demolition
Moving your business into a new location? Don't live in the leftovers of someone else's vision. Let us reset the interior using demolition best practices. Our team is careful, efficient, and punctual. You'll have a blank slate to make your own in no time.
Full Structural Demolition
Bringing down structures up to four stories tall, we're Alberta's premier full demolition team. Our dedication to safety and recycling makes us one of a kind. Best of all, we have the vehicles and networks to dispose of all materials correctly. When we leave your property, it will be ready for the next step. No exceptions.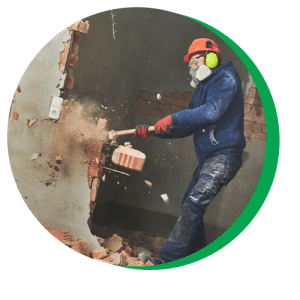 Deconstruction
We're proud to offer world-class deconstruction services that free you from old construction while repurposing the components to reduce waste. Windows, doors, metals, and framing lumber can all be easily recycled, thanks to our network. Leave the hassle and heavy lifting to us — we'll clear the way for you.