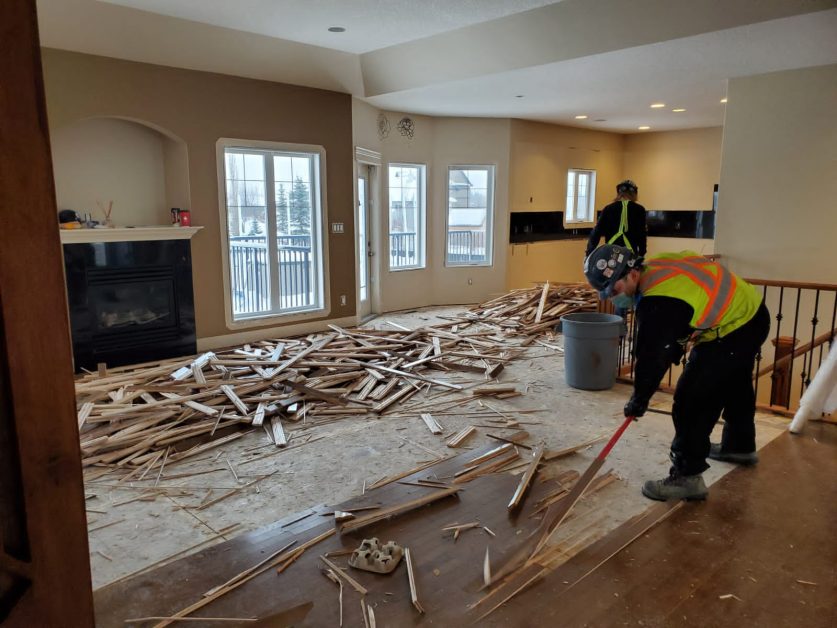 When most people think about Certified Demolition Services, they think about structural demolition. This demolition service includes tearing down residential homes, demolishing garages, pulling up concrete, and knocking down high-rise buildings. Though these are all structural demolition services that our local demolition company provides, Downright Demolition is also very well known for our interior selective demolition projects.
What is Selective Demolition? 
This is the type of demolition clients require when they want to keep their existing structure and other elements intact. Examples of this kind of demolition would be removing hardwood floors, tearing down drywall, ripping up carpet, removing windows, taking down kitchen cabinets, and more! Our team of experienced demolition experts will come to your space and remove only the elements that you want gone.
This is the perfect demolition service if you are looking to do some remodeling and renovations at your property. Do not let the scope of your construction needs dissuade you. Our end goal is customer satisfaction and to make sure you have a clean slate for your next project.
Get Started Today
Our team at Downright Demolition knows that the responsibility is on us to work with our clients from the start to ensure they are getting the service they want. If you have any questions about how you could benefit from selective demolition in Edmonton, please do not hesitate to reach out. One of our friendly and knowledgeable representatives will be happy to answer any questions you may have and provide you with a free quote!