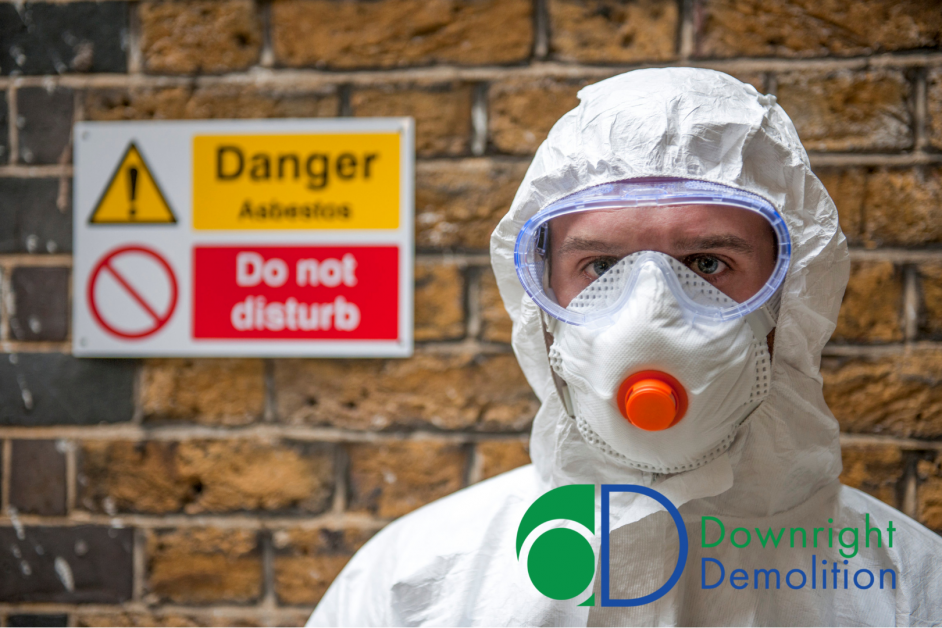 So, asbestos abatement. What is it? Why is it important? How does it work? What does the process look like? Who do I call for it? We totally get it. All of these questions are totally valid and very important. We understand that asbestos abatement isn't the type of service that people are super familiar with. 
This is why, today, we're bringing you a comprehensive look into asbestos abatement services in Edmonton. In this blog post, we'll answer some of the main questions we've heard about asbestos abatement in Edmonton throughout our time in the demolition industry to make sure that you have the knowledge that you need. 
Note: Asbestos can be highly dangerous. Asbestos testing and abatement services must only be completed by CEPA certified demolition contractors. Downright Demolition is CEPA certified and has training in Occupational Health and Safety as well. Make sure that the demolition contractor that you hire to complete your asbestos abatement is certified and has the necessary safety training and procedures in place to be able to maintain the health and safety of those on the job and the general public.
What is Asbestos Abatement? 
First and foremost, we've had customers ask what asbestos abatement actually means. We figured that would be a good place to start. Asbestos abatement is essentially a fancy term for safely removing asbestos-containing materials, specifically during construction and/or demolition. 
As we've discussed in our previous blog post, Your Step-by-Step Guide to Asbestos Testing in Edmonton, asbestos only becomes dangerous when airbourne. Asbestos abatement is the process that demolition and construction professionals use to ensure that asbestos does not become airborne or only does so under their control.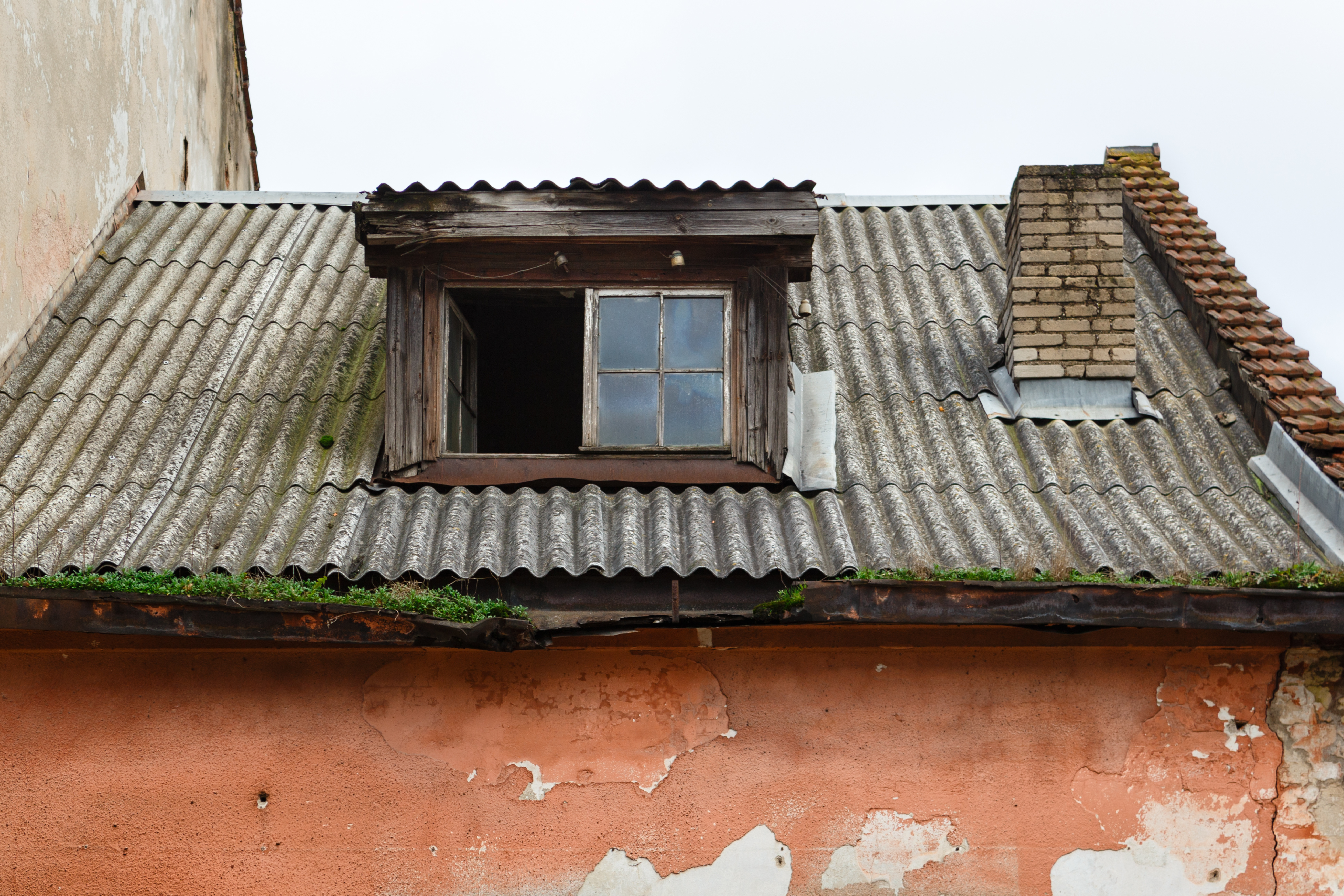 What Does the Process Look Like? 
Prior to beginning the asbestos abatement process, asbestos testing (or sampling for hazardous materials) is completed. Once it has been established that there is asbestos present, the abatement process can begin.
Safety measures and procedures are carefully adhered to during asbestos abatement to ensure that none of the occupants of the building or the demolition or construction workers are exposed to asbestos or put into danger. 
Areas where asbestos abatement is being performed must be sealed off to keep the asbestos particles from contaminating space beyond that. Additionally, negative air pressure machines and HEPA filters on air units are used to create a vacuumed environment in which asbestos particles cannot escape. Then, as a part of the final cleanup, highly specialized vacuum cleaners must be used to remove the asbestos particles because everyday household vacuum cleaners will simply let the asbestos reenter the air.
Once the area is safely sealed off, demolition experts, such as the ones here at Downright Demolition, enter the space and begin to remove the materials that contain asbestos where necessary. Demolition professionals must also wear proper personal protective equipment throughout this process for their safety. Through the asbestos abatement process, the air quality is closely monitored each day to ensure that no fibres have escaped containment.
Our demolition experts will ensure that we are coordinating with your schedule for asbestos abatement services to make sure that we cause as little disruption as possible. We want the process to be as simple and straightforward as possible for our customers. 
Why is Asbestos Abatement Important? 
Asbestos exposure has been linked to very serious health conditions such as mesothelioma (a rare, dangerous cancer), asbestosis, or other lung diseases. As important as asbestos testing and removal is, if it is not done properly, it can cause serious health and safety risks. Once asbestos has been found on a site or within the materials from the asbestos testing process, asbestos abatement processes and procedures must be followed closely. 
This is why asbestos abatement is essential. The specific procedures that demolition professionals use to remove the asbestos-containing materials and control the release of asbestos is essential to keep everyone involved safe. If asbestos removal is not performed in an extremely safe and careful manner, it can have very serious negative effects on those involved.
Safety is one of our #1 priorities here at Downright Demolition and we ensure that our teams adhere to the highest safety standards at all times while completing demolition work. When dealing with asbestos, our teams wear the proper personal protective equipment, follow the specific safety procedures, and ensure that the site is sealed off and those involved are kept safe. 
How Much Will Asbestos Abatement Cost?
Because asbestos abatement projects are all entirely different from one another, we charge on a case-by-case basis, rather than providing a set cost. Each asbestos abatement project is unique and there are specific needs associated with each, meaning that individualized pricing is the best option. Our team would be more than happy to provide you with a free estimate that aligns with your specific needs when you contact us! 
Who Can I Call for Asbestos Abatement?
Here at Downright Demolition, we take pride in being recognized as one of the best asbestos removal companies in Edmonton. We provide professional asbestos abatement services to our customers in Edmonton and the surrounding areas. With over 50 years of combined demolition experience, our team has the knowledge and skills necessary to remove asbestos safely and efficiently. 
Our team will be sure to keep your asbestos abatement project within budget and get it completed within the allotted time frame. Safety will be a top priority throughout the entire project, giving you complete peace of mind as the customer. 
Feel free to call our team at 780-906-3366 today to chat with them about your asbestos abatement project.