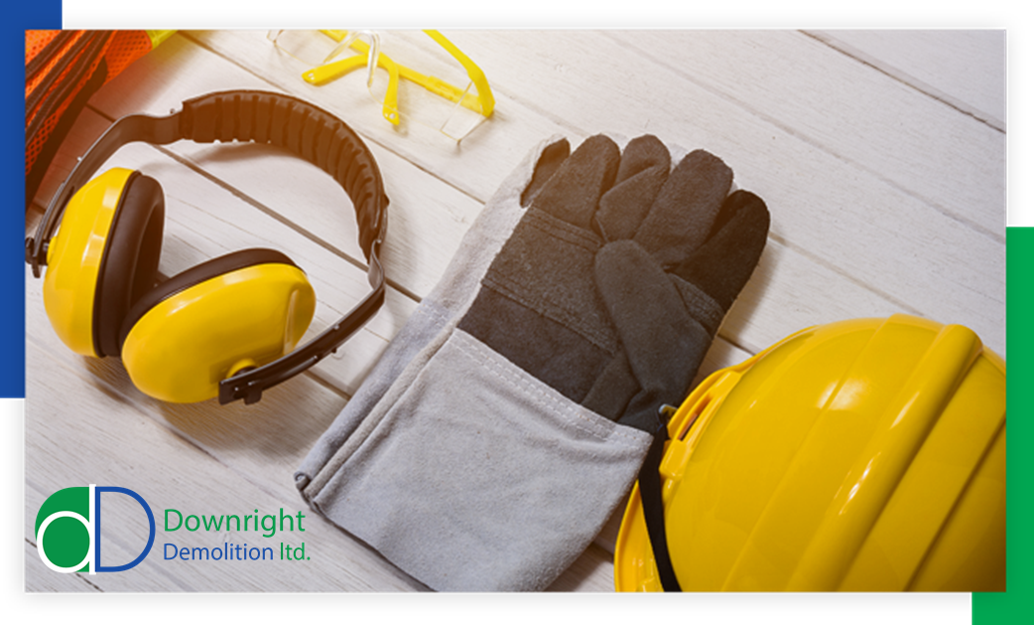 Why should you choose Downright Demolition as your preferred demolition company? Because we have over 50 years of combined experience in the demolition industry and are certified demolition in Edmonton!
With millions of dollars in projects under our belt, our team has the experience and the expertise to make sure that your residential demolition projects or commercial demolition projects get done right. Anything from selective demolition to structural demolition to asbestos removal and demolition our team at Downright Demolition in Edmonton has the right solution for you.
Check out some of our demolition services below!
Selective Demolition Services:
When it comes to remodeling your home or business, not every building needs to be torn down and rebuilt from the ground up. A lot of the time you can repurpose the materials or current structure in new updates. This is where selective demolition becomes a great option for property owners! Some of the selective demolition services that our team at Downright Demolition in Edmonton offers are:

Hardwood floor removal
Tile floor removal
Kitchen cabinet removal
Drywall removal
Wall removal
Bathroom removal
Junk removal
When you are looking to revitalize your entire property from the ground up, starting off fresh can often save you the headache in the long run. That is where our team at Downright Demolition comes in. Our team is able to demolish a variety of buildings, structures, and materials to create you a clean slate to work off of for future renovation projects. Some of the structural demolition services that our team at Downright Demolition in Edmonton offers are:

Building demolition
Garage demolition
Concrete demolition / concrete removal
Exterior structure demolition
Asbestos testing is something that should only ever be done by a qualified professional. It cannot be seen by the naked eye, which is why materials need to be gathered and submitted to an EPA certified laboratory for testing.
Downright Demolition offers asbestos testing services in Edmonton and the surrounding areas. If you have come into possession of an old home or building, we can give you the peace of mind knowing it was built using materials that are safe for humans to be around. If we do find any evidence of asbestos, we can also help you get rid of it. It is very important that you hire a certified asbestos removal service as soon as possible. This will ensure the safety of yourself and anyone else who may enter the building.
If you have any selective demolition, structural demolition, or asbestos testing and removal needs, make sure to reach out to our team at Downright Demolition. With 50 years of experience in the demolition industry, we know how to bring it down right.